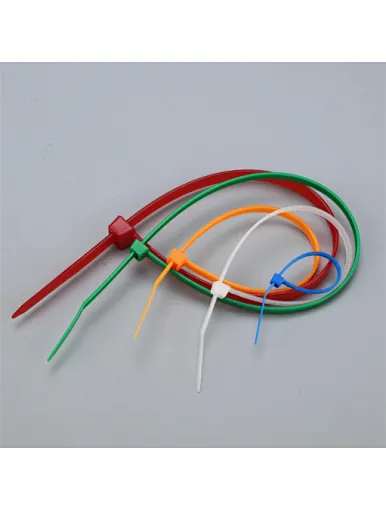 4.5*150mm(6 inch), self-locking cable ties, PA66
Material:Nylon 66, 94V-2
Operating Temperature:-40℃-85℃
Color:Natural,UV black and others are available.
Certificate: UL.E220676
Package:100pcs
Brand: WAHSURE
ITEM: HS-60A,80A,100A,120A,150A,200A,120B,150B,200B,250B,300B,370B,120C,150C,190C,200C,250C,300C,350C,370C,400C,430C,500C,530C,150D,200D,250D,300D,350D,370D,400D,450D,500D,550D,430DL,450DL,550DL,600DL,650DL,700DL,760DL,810DL,920DL,1168DL,500EL,800EL,550FL
Keywords: self locking nylon cable zip ties, self locking nylon cable zip ties, Wahsure cable zip tie, Wahsure cable zip tie, wire ties, wire ties, Standard cable ties, Standard cable ties, hdmi cable monster cable, hdmi cable monster cable, hdd cable connector cable, hdd cable connector cable, pa66 nylon cable tie, pa66 nylon cable tie, nylon cable zip ties for car, nylon cable zip ties for car
Material:Nylon 66 (PA6,6), UL94V-2
Operating Temperature:-40℃-85℃
Color:Natural,UV black and all colors are available.
Certificate: UL.E220676; CE, ROHS, REACH
Package:100pcs or Special request Packing available
Brand: WAHSURE
Type: self locking cable ties, Nylon zip ties, Nylon cable ties, Standard PA6,6 cable ties, UL plastic ties, Wahsure cable zip ties, wire ties, UL nylon cable ties, nylon cable ties colors, Colors nylon cable zip ties
Features
*
Nylon Standard cable ties, ideal for industrial, home use, they are used in the widest range of operations – from the simple bundling of cables with cable ties to the absolutely specific use of cable ties under extreme conditions.
*The design of the head guarantees a high tensile strength while allowing a very low insertion force, in good handle feel, easy operation.
*Top popular cable tie series 
With its high-quality cable ties , Wahsure provides system solutions which can meet practically any challenge. They do not just fulfil the most up to date requirements for cable ties and cable tie systems, but Wahsure constantly pushes back the boundaries of what is technologically possible with its fixing elements. In these ways, new cable tie solutions or new fixing elements are developed jointly with customers which can also stand up to the most extreme and exceptional environmental influences.
ITEM NO. : HS-150C 
Operating Temp.
℃
-40~85
℉
-40~185
Min. Installation Temp.
℃
0
℉
32
Length
mm
150
Inch
6
Width
mm
4.5
Inch
0.18
Max. Bundle Dia.
mm
35
Inch
1.4
Min. Loop Tensile Strength
N
215.6
KG
22
LBS
50
Other size
Specification Data:

ITEM NO
LENGTH (MM)
WIDTH (MM)
Max. Bundle Dia
Tensile Strength
INCH
MM
(mm)
LBS
KGS
HS-60A
2 3/8"
60
2.5
11
18
8
HS-80A
3 3/16"
80
2.5
16
18
8
HS-100A
4"
100
2.5
22
18
8
HS-120A
4 3/4"
120
2.5
30
18
8
HS-150A
6"
150
2.5
35
18
8
HS-160A
6 1/4"
160
2.5
40
18
8
HS-200A
8"
200
2.5
50
18
8
HS-120B
4 3/4"
120
3.5
30
40
18
HS-150B
6"
150
3.5
35
40
18
HS-180B
7"
180
3.5
42
40
18
HS-200B
8"
200
3.5
50
40
18
HS-250B
10"
250
3.5
65
40
18
HS-280B
11"
280
3.5
70
40
18
HS-300B
12"
300
3.5
82
40
18
HS-370B
14 1/2"
370
3.5
102
40
18
HS-120C
4 3/4"
120
4.6
24
50
22
HS-150C
6"
150
4.6
35
50
22
HS-190C
7 1/2"
190
4.6
46
50
22
HS-200C
8"
200
4.6
50
50
22
HS-250C
10"
250
4.8
65
50
22
HS-280C
11"
280
4.8
70
50
22
HS-300C
12"
300
4.8
82
50
22
HS-350C
14"
350
4.8
90
50
22
HS-370C
14 1/2"
370
4.8
102
50
22
HS-400C
16"
400
4.8
105
50
22
HS-430C
17"
430
4.8
110
50
22
HS-450C
17 3/4"
450
4.8
130
50
22
HS-500C
20"
500
4.8
140
50
22
HS-530C
20 4/5"
530
4.8
147
50
22
HS-300DS
12"
300
6.8
82
90
40
HS-370DS
14 1/2"
370
6.8
102
90
40
HS-150D
6"
150
7.6
33
120
55
HS-200D
8"
200
7.6
50
120
55
HS-250D
10"
250
7.6
63
120
55
HS-300D
12"
300
7.6
82
120
55
HS-350D
14"
350
7.6
90
120
55
HS-370D
14 1/2"
370
7.6
102
120
55
HS-400D
16"
400
7.6
105
120
55
HS-450D
17 3/4"
450
7.6
118
120
55
HS-500D
20"
500
7.6
150
120
55
HS-550D
22"
550
7.6
160
120
55
HS-430DL
17
430
9
112
175
80
HS-450DL
17 3/4"
450
9
118
175
80
HS-550DL
22"
550
9
160
175
80
HS-600DL
24"
600
9
170
175
80
HS-650DL
25 9/16"
650
9
190
175
80
HS-700DL
27 1/2"
700
9
200
175
80
HS-760DL
30"
760
9
225
175
80
HS-810DL
32"
810
9
239
175
80
HS-920DL
36"
920
9
265
175
80
HS-1168DL
46
1168
9
360
175
80
HS-500EL
20"
500
10
150
200
91
HS-800EL
31 1/2"
800
10
230
200
91
HS-550FL
22"
550
12.7
160
250
114