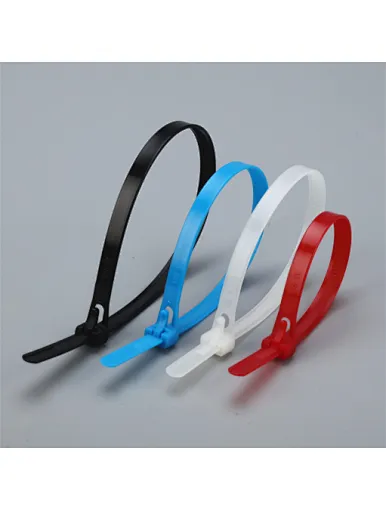 7.6*200mm(8 inch) Releasable Cable Ties, PA66
Material:Nylon 66, 94V-2 certificated by UL, Heat-resisting, erosion control, insulate and not apt to age.
Usage: Reusable
Package:100pcs
Brand: WAHSURE
ITEM: HS-
150RT,200RT,250RT,300RT,400RT
Keywords: Releasable Cable Ties, Releasable Cable Ties, UL plastic ties, UL plastic ties, Wahsure cable zip tie, Wahsure cable zip tie, nylon cable ties colors, nylon cable ties colors, Standard cable ties, Standard cable ties, hdmi cable monster cable, hdmi cable monster cable, hdd cable connector cable, hdd cable connector cable, pa66 nylon cable tie, pa66 nylon cable tie, pa66 cable ties, pa66 cable ties, fire protection cable, fire protection cable, releasable cable tie manufacturers, releasable cable tie manufacturers
Material:Nylon 66, 94V-2 certificated by UL, Heat-resisting, erosion control, insulate and not apt to age.
Usage: Reusable
Operating Temperature: -40℃-85℃
Package:100pcs or Special request Packing available
Brand: WAHSURE
Type: Releasable Cable Ties, Reusable Cable ties, Nylon cable ties, Standard PA6,6 cable ties, UL plastic ties, Wahsure cable zip ties, wire ties, UL nylon cable ties, nylon cable ties colors, 
Features:
* The extended pawl allows for simple and quick release of the ties.
* Easy release and re-use where changes are anticipated during development, production or servicing in the field.
* Releasable Cable Ties can reopened and reused over and over again, preventing waste and saving your money.
ITEM NO. : HS-200RT 
Length
mm
200
Inch
8
Wide
mm
7.6
Max. Bundle Dia.
mm
50
Inch
2
Min. Loop Tensile Strength
N
215.6
KG
22
LBS
50
Packing
100pcs & 500pcs
Other size
Specification Data:

ITEM NO
LENGTH (MM)
Max. Bundle Dia
Tensile Strength
INCH
MM
(mm)
LBS
KG
HS-150RT
6
150
35
50
22
HS-200RT
8
200
50
50
22
HS-250RT
10
250
60
50
22
HS-300RT
11.6
300
82
50
22
HS-400RT
15.8
400
105
50
22